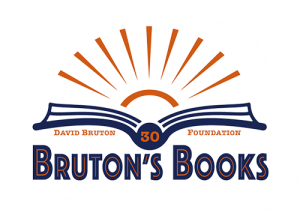 Bruton's Books Mission
The Mission of the David Bruton Jr. Foundation and Bruton's Books is to help low-income children in grades K-3 become strong readers through tutoring and by providing books to underfunded schools, libraries, and classrooms.
Fuel Up to Play 60
Fuel Up to Play 60 is a program founded by the National Dairy Council and NFL, in collaboration with USDA, that empowers students to take charge in making small, everyday changes at school. Students can win cool prizes, like an NFL player visit or Super Bowl tickets, for choosing good-for-you foods and getting active for at least 60 minutes every day. We want kids to make a difference not only in their lives, but also their community.
Whether you're a student, supporter or educator, simply choose your path to get involved and get going.
Football, the sport that has served David Bruton so well, wasn't on his radar as a youth. The Miamisburg native was talked into playing by his father for the first time as a seventh grader. His season ended with a broken leg. He played sparingly as a freshman and was...
read more